Trust Administration Basics for Personal Property
Date:
Wednesday, February 17, 2021
Speaker:
Joe Baratta & Monica Safapour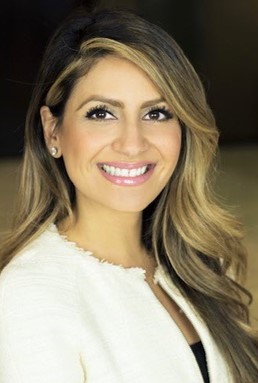 The LAEPC is product to present Trust Administration Basics for Personal Property, a journey into the deep recesses of managing this important asset class. Join our experts Joe Baratta(Abell Auctions) and Monica Safapour (Northern Trust) as they lead an exploration into the important considerations of handling personal property in a trust administration.
Joe Baratta is the SVP, Business Development & Valuations and a partner at Abell Auction Co. in Los Angeles. Abell has served Southern California for over a century specializing in fine art, fine jewelry, and antique & contemporary furniture & furnishings. Joe has worked at Abell since 2001 and handles all matters of Trust & Estate for Abell. Born and raised in Pasadena, Joe attended Loyola High School and earned a BA in art history from Boston College and a certification in Appraisal Studies from New York University. He is a USPAP-qualified appraiser and a member of the Appraisers Association of America. He belongs to many professional trust & estate organizations and has spoken about the current market for tangible personal property to many trust departments and local organizations as well as at HTI. In addition, Joe serves as a Director of the Jonathan Art Foundation for the Jonathan Club and is on the Board of Catholic Big Brothers Big Sisters of Los Angeles.
Monica Safapour, Senior Vice President, Northern Trust - Based in Pasadena, Monica is responsible for leading the West Region's Estate Settlement Services. Monica works with families providing goals-based solutions to their estate planning needs. Specifically, guiding them through the difficult and most important decision of who they trust to act as their successors. When Northern Trust is named as a successor Trustee or Agent, Monica's partners across the West Region administer trusts and settle estates with compassion and technical expertise.
Monica has advised clients in her capacities as legal counsel, wealth planner, and fiduciary for over a decade. During her career, Monica has worked with high-net-worth clients to develop customized, comprehensive, and integrated multi-generational wealth plans. She has also worked with those families and their advisors in the areas of estate and probate administration. Monica delivers a consistent, best-in-class client experience to partners, families and their advisors, due to the knowledge and understanding she's gained throughout her career.
Monica received her B.A. in Political Science from the University of California, Los Angeles. Her love of estate planning and tax began during her time at the University of the Pacific, McGeorge School of Law. She obtained her J.D. with distinction and a concentration in tax from McGeorge. Monica continued her education and received a LL.M. in tax from Loyola Law School.
Monica has published white papers on estate planning and administration, as well as frequently presented on the topic. Monica has previously served as the National Vice President of the Iranian American Bar Association, committee board member of the LA Chapter of Iranian American Women's Foundation, and is a current member of the State Bar of California.