The Estate Planners Mistakes That Put Probate Litigators Kids Through College
Date:
Tuesday, February 25, 2020
Location:
The California Club (538 S Flower St, Los Angeles, CA 90071)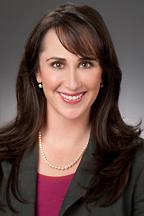 RSVP CLOSED
The Los Angeles Estate Planning Council and Weinstock Manion Director/Shareholder, Jessica G. Babrick, invite you to join us for an intriguing look at "The Estate Planners Mistakes That Put Probate Litigators Kids Through College." We hope you will be there to listen, learn and network as we all strive to be the best in our craft. Our meeting takes place on Tuesday, February 25th at the California Club. Same LAEPC place, same LAEPC time, same LAEPC channel. It is a program that should not be missed, paying for the college tuition of your own children is plenty!
Jessica Babrick applies a broad background in litigation to resolve disputes involving trusts, estates, probate and conservatorships. She represents beneficiaries, fiduciaries and financial and charitable institutions in a wide variety of contested trust and probate matters. Jessica is a fervent advocate for her clients, and works closely with them to efficiently and effectively resolve claims concerning breach of fiduciary duty, undue influence, lack of capacity and the validity of wills and trusts.
Jessica serves as Co-Chair of the Executive Committee of the Trusts and Estates Section of the Beverly Hills Bar Association, which keeps her at the forefront of recent developments and current practices within the field. She has been quoted in numerous publications, such as Forbes and Bloomberg. Jessica began her career focused on entertainment-related litigation, representing high profile celebrities, media outlets, and studio and agency representatives. She joined Weinstock Manion to specialize in estate and trust litigation.