Succession Plan for Family Business and Related Estate Planning
Date:
Wednesday, October 24, 2018
Location:
City Club, 515 S. Flower Street, Los Angeles, CA 90071
Speaker:
Kira S. Masteller, Esq.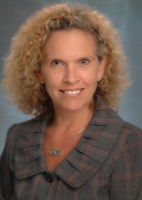 Kira S. Masteller is a California trust and estate planning attorney and Shareholder at Lewitt, Hackman, Shapiro, Marshall & Harlan. Her practice focus includes Federal estate and gift tax planning, estate planning, business succession planning, trusts, wills, powers of attorney, post-death trust administration, and probate.
With over 20 years of dedicated work in these areas, Ms. Masteller also has experience defending senior clients from adult children attempting to control family assets, and in setting up highly specialized trusts to benefit charities, family pets and other alternative beneficiaries.
A trusted advisor for our clients, Ms. Masteller's practice also includes:
Maximizing benefits of the current, federal $11,180,000 Federal estate and gift tax exemption.
Controlling assets while reducing estate taxes for our clients and their heirs.
Establishing special trusts to suit individual and family needs.
Keeping companies fiscally viable when a partner should retire or become disabled.
Using life insurance plans to ensure both business continuity and income for the heirs when a partner passes.
Working throughout California, Ms. Masteller represents a broad range of clients, including: families, individuals, trust and estate administrators, businesses, corporations, partnerships and limited liability companies.