To Sell or Not to Sell: Transition Planning for a Family Business
Date:
Wednesday, March 22, 2017
Location:
City Club downtown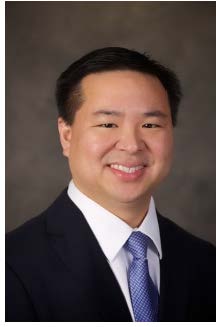 To Sell or Not to Sell: Transition Planning for a Family Business
As an owner of family business nears retirement this owner faces the difficult decision of whether to sell their business to a third party or to transition it to the next generation. This discussion will focus on how to guide a business owner through this difficult decision by helping them focus and clarify their financial goals, navigate through complex family dynamic issues and understand and plan for the potential tax impact resulting from the sale of the business.
Daniel Fan serves as the Director of Wealth Planning for First Foundation Advisors. In this role, he oversees the firm's Wealth Planning department and advises clients on sophisticated wealth strategies. Mr. Fan has over 15 years of experience as a Wealth Planner and specializes in evaluating and optimizing all clients' wealth plans to meet their financial needs. He works closely with all teams across First Foundation and ensures he delivers a personalized experience to support all clients. Prior to joining the firm, Mr. Fan was a Senior Vice President, Director of Wealth Planning and Insurance at First Bank Wealth Management, where he implemented the financial planning process for all business segments. He also worked as the Vice President, Regional Director, Senior Wealth Strategist at Union Bank Private Wealth Planning and as a Senior Vice President, Senior Wealth Planning Strategist at Wells Fargo Private Bank. Mr. Fan is a Certified Financial PlannerTM and holds his Juris Doctorate and Master's in taxation from Pepperdine University School of Law and Golden Gate University respectively. He earned his Bachelor's degree from the University of California, Los Angeles.