Basis Consistency Issues
Date:
Tuesday, October 25, 2016
Location:
City Club downtown
Speaker:
Brad Cohen & Scott Loresch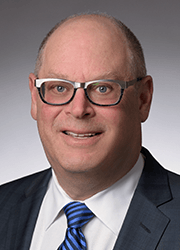 Brad Cohen and Scott Loresch of Jeffer Mangels Butler & Mitchell LLP (JMBM) will speak at the LAEPC Luncheon on Tuesday, Oct 25th at City Club LA from 11:45 to 1:15pm.
Brad Cohen's practice emphasizes business planning related to complex corporate and partnership transactions, including mergers and acquisitions, financing and business succession planning, income tax planning, and estate tax planning, all on an integrated basis. Brad is best known for his business and tax advice related to the motion picture, television, music, emerging media and sports industries. One of the focuses of his practice is coordinating the relationships among the entertainment, advertising and nonprofit industries. Brad was also a lobbyist before the United States Congress for the Tax Reform Research Group. He is also an Ironman Triathlon finisher.
Scott J. Loresch is an associate in the Firm's Taxation and Trusts & Estate Groups. Scott received his J.D. from University of Michigan Law School, and his LL.M. from New York University School of Law. He has co-authored articles published in Bloomberg and will be a speaker at the 2016 Cal CIMA Education conference.